Lil Kim.
Dropped it like it was hot for every female in the 'hood.
She made being proud of one's sexual prowess and the power of the puzzy-synonymous.

She was a freak and it was all good.
Until her

transformation

(if you want to call it that), began.

Boo, was bad all the way down to the bone marrow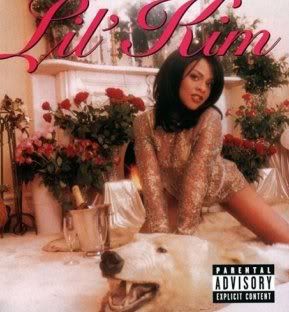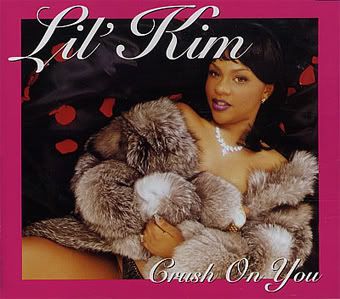 She didn't look bad here either with her mean mug (shot) :)
Uhhh, HELLZ TO THE NIZZOOO

And then she bought some boobs...nothing wrong with that.

Infamous titty jiggle by Ms. Ross, The Boss
Nose...liposuction
Terribly botched lipo...look at her stomach...ewwww
Looks like those nerds behind the mouse, photoCHOPPED too much of her nose-made it anglo
She should've stopped here...rumor was she had ribs removed
Cheek implants, chin implants, nose job, another boob job (it seems)
What is goin on, Kim?
Ok, hell, I'm too through!! Are the eyebrows tattooed??
Kim (summer '08)...ur abs are wrong, baby!
This could be facial powder...but there has been rumors of skin bleaching...she seems to be channeling the spirit of MJ...is she trying to be a Kabuki doll or something?

There was NOTHING wrong with Lil Kim!!
Earlier this year, she now looks asian...smdh
Kim LOOKS GREAT IN THIS PIC!!
Kim, who or what fool caused you to take 'beauty' to such an extreme???

Our girl is straight up