Tiffany Pollard aka 'New York' is the Omarosa of basic cable tv. Love her or hate her...as long as you're talking about her-she's most grateful. Being a reality tv celebrity definitely has its perks. Not only do you become a household name for 15, 16 (the minutes seem to be getting longer), but it is also profitable. After New York's unsuccessful run for Flava Flav's love on the Flava of Love...New York came back looking
different.
Before the checks were signed: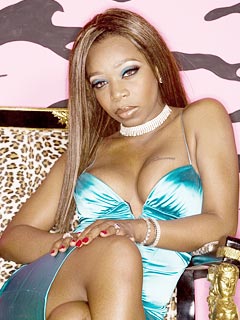 I rather like this pic of NY
And after the checks were cashed...
She did go thru a weight gain...which she quickly lost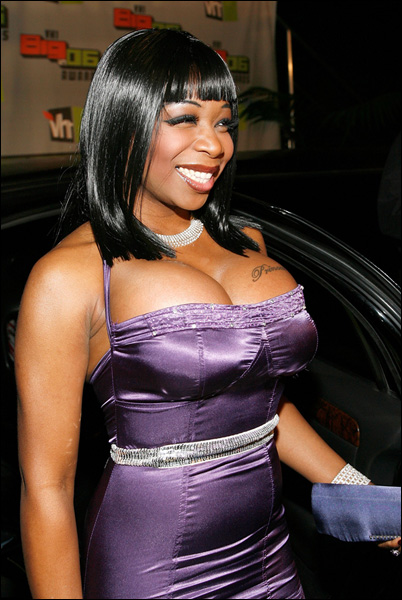 Although NY, Tiffany, has an in-your-face-attitude, with the make-up & tittays to match...her audacious choice in implants do NOT make her the Bride of Frankenstein. Therefore, Tiffany Pollard is: