From being born into the Jackson family, to forging out on her own in pursuit of a singing career to posing nude with a snake for Playboy Magazine, to writing a book, to putting her family on blast in the public's eye to getting a divorce from her retarded ass wanna be pimp husband, Jack Gordon to party crashing using the Jackson name-to reality tv-whew!!...LaToya's career has evolved just as much as her looks!
LaToya's rumored to have breast augmentation, rhinoplasty, chin implant, liposuction
(scarring on stomach), cheek implants
LaToya Jackson has had a VERY DRASTIC change...It's hard to believe in the side by side pic below-that's the same woman
tsk tsk tsk
Accdg to Wikipedia, LaToya is 52 yrs old...dang!
She doesn't look 52 at all...well from her shoulders down she doesn't.
Back in the day, in the black community...LaToya was called the 'pretty one'...even with all of that damned baby hair! lol Now she's just known as the dazed and confused Jackson
Yes, this is LaToya b4 fuccing herself up! sigh
LaToya (yes LaToya Jackson) in 1980...smh
LJ's famous or infamous Playboy Cover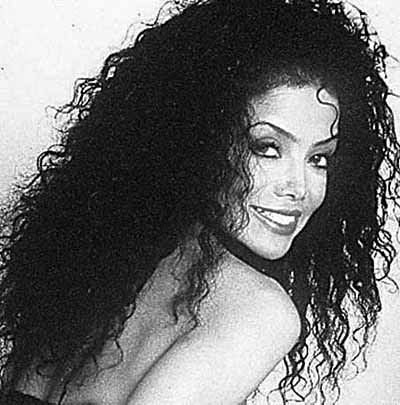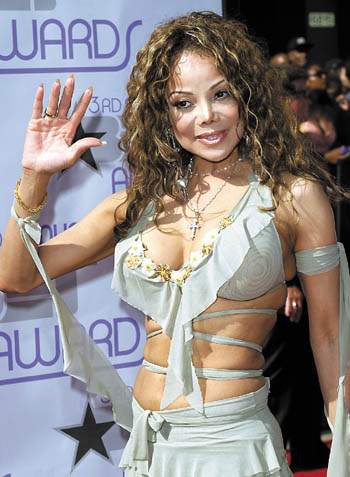 Pic from her website (photoshopped)
Some type of scarring on LaToya's stomach, possibly from plastic surgeries (below)
Image source:
Concrete Loop
Her face has certainly aged...regardless of the numerous procedures.
LJ's personal website, click
here
Unfortunately, LaToya Jackson is: