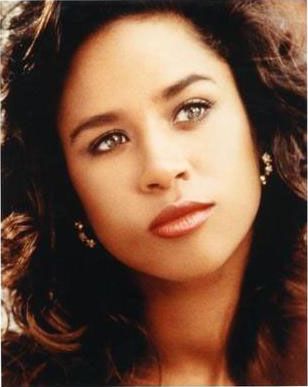 Stacy Lauretta Dash, is the girl you'd either hate in school-or tried to be like in school. She's beautiful, sexy and is holding her own against Father Time! Known as bff 'Cher' in the movie clueless starring opposite Alicia Silverman, Stacy was an unforgettable face. However, it seems Hollywood didn't mind forgetting her. Stacy is an underused actor, but is definitely a photographer's muse. Just ask Hugh Hefner who had to have her in his magazine...Playboy!!
There's conflicting reports as to whether Stacy's had surgery. It's hard to tell. The tip of her nose looks 'touched' when you compare the 1st pic-but hell, I don't know the changes your nose goes thru as you age.
I know she's had skin issues in the past...but she's looking great.
And she's the envy of women all over...if you got it, flaunt that shit-AND GET PAID!!
Great to see she's bounced back since being with 'alleged' *cough, cough* abuser, 'where is he now' Chris Williams (remember him in New Jack City?)
Soooo, has Stacy had plastic surgery???: