Hey Blastics! It's been a moment, but I'm back! I've been working on another blog project, this time it's a collaboration-I hope you guys choose to visit (see link at bottom)
, thanks!
Moving right along...Black & Plastic's representative of all that is black, plastic, sucked, tucked, squeezed, teased, lightened, front-laced etc...yes, itty-bitty Lil' Kim celebrated her 34th, yes 34th birthday in Mee-yami (Miami for the clueless lol).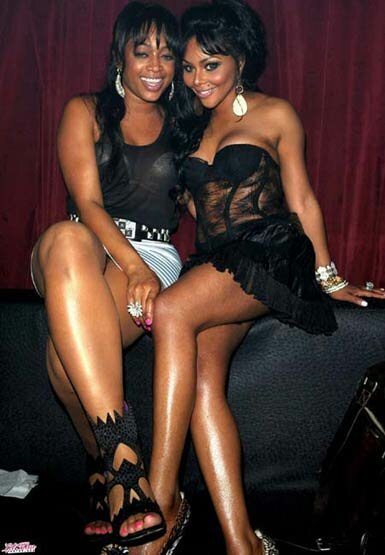 Kim celebrated in South Beach Florida at the Miami Mansion. Ms. Jones, rolled up in a yellow Laborghini (from Ray J?? who the hell knows), rocking a black lingaree (lingerie) outfit. Only Lil Kim can get away with such fuckery.


Wow, her make up looks fabulous!! The jury's still out on those shoes, tho. Lil Kim looks great to be kicking 40 in the ass!
source
HAPPY BIRTHDAY, LIL KIM!!

*
**Visit me and my partner's website, ColoredGirlSpeak! Read, comment and subscribe-thanks!!***