We know her as Kanye West's
on-again, off-again love interest but
Amber Rose
definitely has a life of her own. The 26-yr old Italian/
Cape Verdian
model, former exotic dancer is HOT! Now don't get me wrong...I don't get down with females-at all-BUT, if I could choose...well, Amber Rose would be my #1 draft pick! lol I'm just saying.
She's NOT ALWAYS nude!!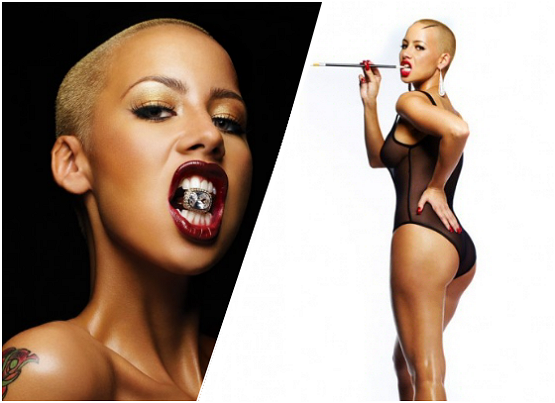 Unique style a' la Kanye??
Looking good in any color!
Flawless!
She loves the bay-bays!
She's bisexual (Amber & ex-gf Tiffany aka Trevon)...ooookkkkk
I'm not judging!!
An unknown with hair...amazing what a simple haircut and color can do!!

Amber Rose definitely has:

***Want the latest urban gossip and news?? Check out
ColoredGirlSpeak!
Read, comment and subscribe-thanks!!***